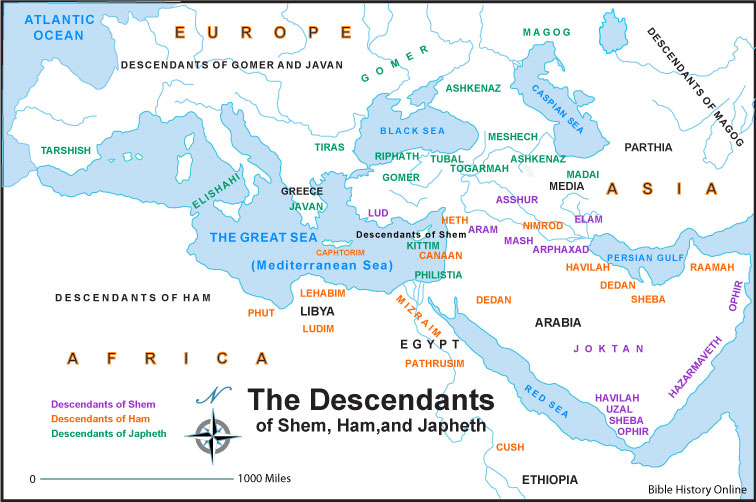 Libya references
(King James and NIV)
King James only
Libyans references
(King James and NIV)
King James only
NIV only
The country we know as Libya appears to have been occupied by ancestors of Mizraim called the Ludites and Lehabites (noted on the map as Ludim & Lehabim).
There isn't much mention about Libya in the Bible, but we do see Libyans either allied with or hired by the Egyptians that attacked Jerusalem during the reign of King Rehoboam (2 Chronicles 12:3).
The Libyan town/city mentioned in the Bible is Cyrene.
Matthew 27:32 - Simon from Cyrene is forced to carry Jesus' cross prior to the crucifixion
NIV only
Mark 15:21 - Simon from Cyrene mentioned again (see Matthew 27:32)
Luke 23:25 - Simon from Cyrene (see also Matthew & Mark)