For those of us who already know and follow Jesus Christ, the question would be why would you choose not to follow Him.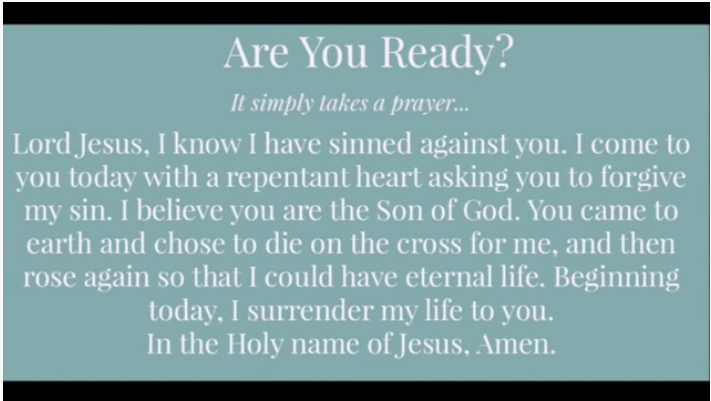 Since it's not assumed that visitors to this site know who Jesus was, I will point people to the human form of God who actually walked the Earth over 2000 years ago after the virgin Mary gave birth to baby Jesus.
God loves us so much, He sent Jesus Christ (the Messiah) as the ultimate example of His love
Verse 8 of Romans 5 says "God demonstrates his own love for us in this: While we were still sinners, Christ died for us.".
Time after time, mankind strayed from following God whole-heartedly. The first of the Ten Commandments (Deuteronomy 5:7) says to only follow God. Even king Solomon compromised his values by following practices of pagan cultures although he had been considered the wisest ruler of the Israelites (to that point). Hebrews 11 lists many who tried to live godly lives, but still fell short. Jesus was meant to be the living example to show how God wants us to live.
Jesus taught God's ways beyond the Mosaic Law
Centuries before Jesus was born, the Israelites developed laws mostly written by Moses that govern most of society's conduct. Even with the laws in place, mankind still couldn't return to a right relationship with God. Adapted from other cultures, they sacrificed animals to atone for their sins.
Jesus became our sacrificial lamb on the cross so that blood sacrifices were no longer necessary (Hebrews 10:1-22).
Proverbs 21:3 says "To do what is right and just is more acceptable to the LORD than sacrifice." which was a reference back to 1 Samuel 15:22.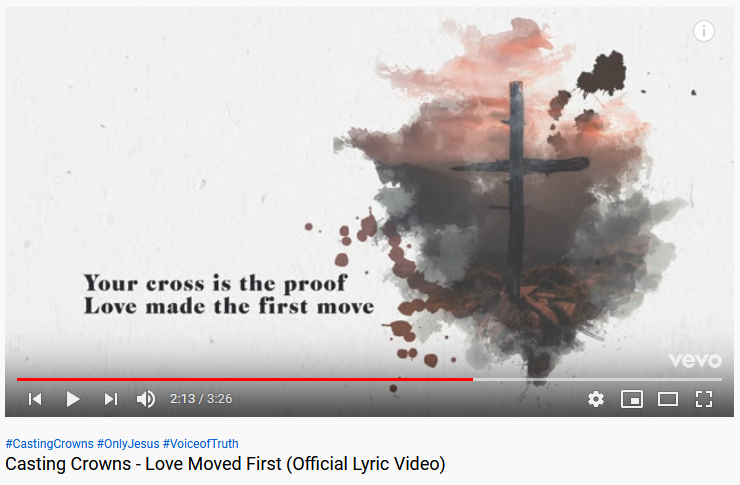 Jesus spoke in John 14:15-24 saying that anyone who belives in Him and follows His commandments will prove they love God by their lifestyle of peaceful living.
23. Jesus replied, "If anyone loves me, he will obey my teaching. My Father will love him, and we will come to him and make our home with him.
24. He who does not love me will not obey my teaching. These words you hear are not my own; they belong to the Father who sent me.
Jesus himself said he came to serve, not be served. His humble, selfless attitudes show how we should focus on helping each other through life.
This refers back to the Ten Commandments in Deuteronomy when God stated we are to love our neighbors as we love ourselves. He didn't say to just love our family or close friends, but also says to love our neighbors (and those who would wish us harm, too).
Romans 12:
9. Love must be sincere. Hate what is evil; cling to what is good.
10. Be devoted to one another in brotherly love. Honor one another above yourselves.
11. Never be lacking in zeal, but keep your spiritual fervor, serving the Lord.
12. Be joyful in hope, patient in affliction, faithful in prayer.
13. Share with God's people who are in need. Practice hospitality.
14. Bless those who persecute you; bless and do not curse.
15. Rejoice with those who rejoice; mourn with those who mourn.
16. Live in harmony with one another. Do not be proud, but be willing to associate with people of low position. Do not be conceited.
17. Do not repay anyone evil for evil. Be careful to do what is right in the eyes of everybody.
18. If it is possible, as far as it depends on you, live at peace with everyone.
Good news! God doesn't turn away those who seek Him.
In the passage where Jesus declares himself the "bread of life", John 6:37 promises:
"All that the Father gives me will come to me, and whoever comes to me I will never drive away".
Choosing to live like Christ won't be easy, but it will be worth it!
When your life reflects God, He will provide your needs.
Where your soul spends eternity is much more important than your short-term needs. Both Matthew 16 & Mark 8 touch on this.
Mark 8:34-38:
34. ..."If anyone would come after me, he must deny himself and take up his cross and follow me.
35. For whoever wants to save his life will lose it, but whoever loses his life for me and for the gospel will save it.
36. What good is it for a man to gain the whole world, yet forfeit his soul?
37. Or what can a man give in exchange for his soul?
38. If anyone is ashamed of me and my words in this adulterous and sinful generation, the Son of Man will be ashamed of him when he comes in his Father's glory with the holy angels."